A little about epic studios
Epic Studios is the boutique design shop of Michael Bedioui, a freelance designer with a passion for creating awesome websites, brands, and print work for small and medium sized companies.
With a background in Software Engineering and over 10 years of design and development experience you can rest assured that your project will be done right, the first time.
I will offer my services to a limited number of clients, focusing on quality over quantity.
The Epic Philosophy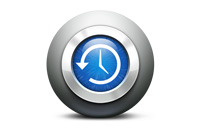 I specialize in designing creative websites that provide a great user experience and use best practices in terms of web standards + accessibility.
I make sure whatever I design is engaging, human-friendly, aesthetically pleasing, clear, on-brand and usable.
I will supply all my clients with superior customer service, expertise and professionalism throughout all phases of the project.
The Epic Process